So farewell Northern Rocks and thank you!
Thank you for giving me the chance to meet an absolute host of positive, joyful, committed colleagues. That will be the abiding memory for me. It won't be the excellent sessions that I attended. It won't even be going to the very edge of incontinence with Shonette Bason-Wood – www.shonettebasonwood.com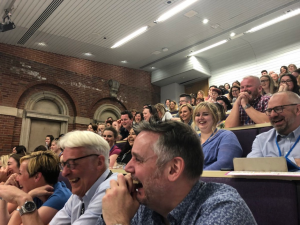 It won't even be the fantastic contributions from the young people who have been involved, year in and year out, nor the intensely moving personal statements from Chris Kilkenny – http://chriskilkenny.co.uk or Jaz Ampaw Farr http://jazampawfarr.com There have been so many great contributions from so many great educators. People come and give their time for nothing. Debra Kidd – http://www.debra-kidd.com and Emma Hardy – http://www.emmahardy.org.uk – deserve to be remembered for starting it and keeping it going with a huge amount of assistance from partners, friends and people who were just desperate to help. That is still not the main thing!!
It's not even the fun that they allowed me to have. Who else would ever have let anyone, least of all me, sum up a day through the medium of a DJ set? Who knew it would work – phones in the air, dancing in the aisles, laughing, rocking, waving – that sort of working? It did and I will love these moments forever, but what I will really treasure is this …..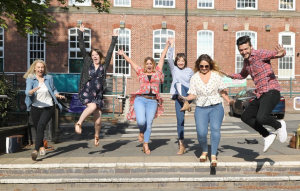 – hundreds of people turning up on a Saturday in a spirit of anticipation, desperate to learn, full of care for students and ambition for learning, loving their jobs and still wanting to do it better – that's the ultimate Northern Rocks takeaway for me, A day that was full of reasons to believe.